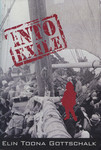 Into exile: a life story of a war and peace
359-leheküljeline tavaformaadis ja pehmes köites raamat (inglise keeles)
Raamat on läbi müüdud
Tutvustus
It was September 1944 when seven-year-old Elin, her mother, and grandmother fled Estonia ahead of the advancing Soviet tanks and boarded a fishing boat full of refugees heading for Sweden. Instead of Sweden they ended up in war-torn Germany and from that day on their lives ceased to be normal in the civilized understanding of the word. In order to explain to the child why they were constantly on the move, grandmother told her they were like the Israelites, on the way to the Promised Land.

Three generations of Baltic refugees fled to the West and when the war was over, due to the decisions made at Yalta, they lost their countries and became lifelong exiles. This is Elin s story of the horrors of war through the eyes of a small child, followed by an even more confusing peacetime in class-conscious post-war England, where highly educated professionals became servants and were discouraged from rising above their station, and teens, too old to take the 11+ examination, were denied further education for life.

As the adult DP s struggled to regain their lost dignity, Elin struggled to find her own identity in the two worlds she inhabited, in which Estonia was rapidly becoming a myth. After the Soviet Union collapsed and mother and grandmother were dead, Elin, now an adult, returned to Estonia to seek out that myth. Instead she found reality and a brand new country that had been undergoing its own struggle for survival after fifty years of Communism.
Mõõdud 140 × 205 mm
ISBN13: 9789949332908